Click here to subscribe to mailing list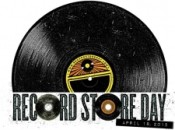 Record Store Day -Celebrate t Amoeba, Down Home Music, Jerry Lee Lewis
Saturday, April 18 – All Day |

Cost: FREE

| Amoeba Music (SF) and Down Home Music, El Cerrito – FREE live concert at 2 pm
Major and independent label artists alike have special, vinyl-only limited edition releases available on the third Saturday in April, a.k.a. Record Store Day.
Amoeba, Aquarius, Rasputin, and dozens of record stores in the Bay Area will take part in the celebration. There will some local stores with special events with DJ …
Now let's look back on past Record Home Days and celebrate…/
 HAPPY BIRTHDAY JERRY LEE LEWIS !
September 29, 1935 (age 79 years)
Famous quote from Jerry Lee:
 "IF  JERRY LEE DON'T GET IT YOU CAN FORGET IT 'CUZ IT COULDN'T BE GOT!'
Wish Jerry Lee a Happy Day @ http://jerryleelewis.com/
Rock & roll legend Jerry Lee Lewis is set to have a big year, as the 78-year-old Killer will release Rock & Roll Time, his third album in a decade, and Jerry Lee Lewis: His Own Story, his memoir co-authored with Pulitzer Prize winner Rick Bragg, on October 28th.
Fri, Nov 7, 2014 07:00 PM
A look back a few years….
JERRY LEE LEWIS on Record
Store Day – New Live Album Due
– Lewis Then and Now
JERRY LEE LEWIS MUSIC – 2 Unique Styles, Then and Now
A Couple of classics from The Killer, showcasing his immense talent. Lewis was strictly rockabilly rock and roll in this late 50s classic when Lewis was in his  unadorned splendor-  natural wild-eyed best, rocking 'Whole Lotta Shakin'  with his great Sun trio and Jerry Lee during his later country stardom in the late 60s-70s with 'Who's Gonna Play This Old Piano,'accompanied by cousin Mickey Gilley and Charlie Rich. Truly, nobody will be able to play the old piano like Jerry Lee when he's gone. We're lucky he's still (amazingly) here, after all he's been through. We've seen him a few dozen times in concert, some better than others, but never disappointing just being able to see this personality-packed legend.
*******************************
SEE 50s/60s Rock and Roll Icon NEIL SEDAKA hosting the latest TIME-LIFE TV Infomercial 'The Teen Years' (below) … Great Job Neil and friend. Available  here… All your favorite songs from the Fabulous 50s and Early 60s

*********************************
Lewis reinvented himself, as the cliche goes, after a short and tumultuous early rock and roll career. He had only two big hits, Great Balls of Fire with Whole Lotta but among the biggest classics (John Lennon called 'Great Balls' the greatest R and R song)… but that was enough to establish Lewis as one of the Top 5 original rock and rollers along with Chuck Berry, Elvis, Little Richard, Buddy Holly, not to mention a few other close 2nd teer guys like Fats Domino and Ray Charles, who weren't quite pure rock and roll but close and great… Bo Diddly is somewhat over-rated in our opinion..
So, Lewis was blackballed from marrying is 13-year old second cousin Myrna in 1958-59 and rock and roll wasn't the same, but he cam back in the mid-60s as a country crooner with 'Who Made Milwaukee Famous' and others and he had himself a double career. Today if you catch him in concert you get the two sides of Jerry Lee.
JERRY LEE LEWIS on Record
Store Day – New Live Album
– Lewis Music Videos Then and Now
Time goes by and we don't want to forget this great talent, still 'hangin' in like Gunga Din,' as he would say, amongg his other colorful quotes. He's put out a couple classic albums in recent years and .
On last Satirday's Record Store Day, Jerry Lee Lewis played Jack White's Third Man Records where The show is being recorded for a live album, and the backing band includes Steve Cropper and Jim Keltner, along with Jack Lawrence from the Dead Weather and Raconteurs on the bass guitar. ' I can't tell you how excited I am, as Jerry Lee is one of my all-time musical heroes. Here's a song from my favorite live record, recorded at the Star Club in Hamburg in 1964, and featuring the Nashville Teens laying it down behind him.' – Jared Shade Reynolds
And, how about Record  Store Day … what a great thing we'll have to start following for coming years…  great way to help support the still existing record stores, like Amoeba Music (Berkeley, San Francisco and Los Angeles),  recently named Best Record Store in the U>S>

More Jerry Lee Lewis
JERRY LEE LEWIS on RecordStore Day – New Live Album- Lewis Music Videos Then and Now