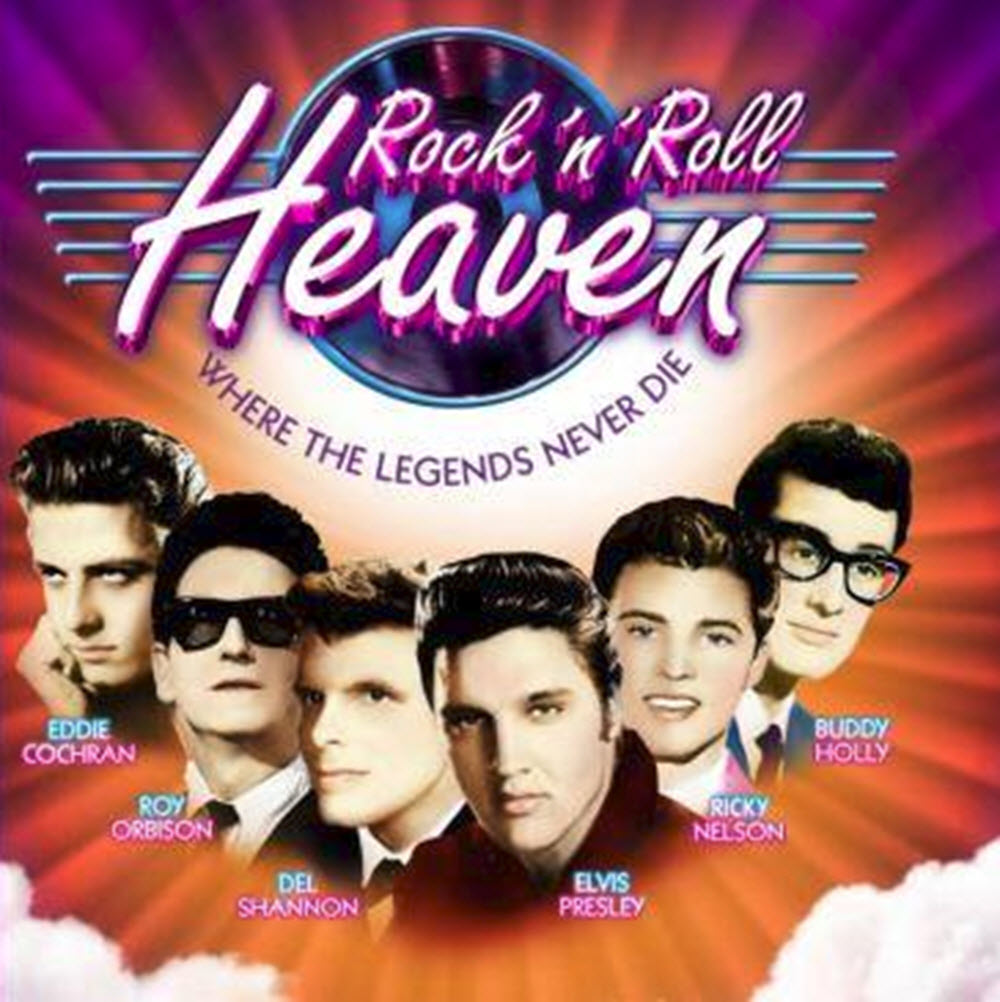 ROCK and ROLL HEAVEN – Where Our Stars Continue to Shine Bright
Feel like   we're losing our heroes too fast, often without enough recognition for these great artists who have meant so much to us through our lifetimes?
Here in Rock and Roll Heaven the stars never go out as we not only recall their glory days but keep them alive with latest news, reviews and music and movies here in Oldies Country
 2-13-18
   click to play
Marty Allen, the baby-faced, bug-eyed comedian with wild black hair who was a staple of TV variety shows, game shows and talk shows for decades, died Monday night. He was 95.
Allen died in Las Vegas of complications from pneumonia with his wife and performing partner of the last three decades Karon Kate Blackwell by his side, Allen's spokeswoman Candi Cazau told The Associated press.
Allen, known for his greeting and catchphrase "hello dere," was a living link late in life to a generation of long-dead superstars with whom he shared a stage, including Dean Martin, Frank Sinatra, Lena Horne and Elvis Presley
He first found fame as half of the duo Allen & Rossi with partner Steve Rossi, who died in 2014. Allen & Rossi appeared 44 times on "The Ed Sullivan Show," including the episodes where the Beatles performed and most of America watched.
"Everyone remembers those shows with The Beatles, and they were great, but we appeared on all the shows," Allen said in 2014. "There wasn't a talk show on TV that didn't want Allen & Rossi."
 JIMMY BEAUMONT, lead singer of the Skyliners
**
died Saturday (October 7), a couple of weeks shy of his 77th birthday. Jimmy originally started singing while at Knoxville Junior High School in Pittsburgh in a group called the Montereys (later the Crescents) that came to the attention of local manager Joe Rock. He got them a contract with Calico Records with a song he wrote (literally on the way to the recording studio) called "Since I Don't Have You". Released under the name "the Skyliners", it got to #12 in 1959 and was followed by (among others) "This I Swear" (#26-1959) and "Pennies From Heaven" (#24-1960). As a solo artist, Jimmy barely scratched the national chart with "Ev'rybody's Cryin'" (#100-1961) and " I Feel Like I'm Falling In Love" (#123-1965). The Skyliners, however, called it quits by 1964. Jimmy took on a variety of non-musical jobs, including driving a cab, before re-forming the Skyliners to play the oldies circuit starting in the '70s and he continued to front the group until his passing. The Skyliners were inducted into the Vocal Group Hall of Fame in 2002. Scroll down Facebook to Oct 10, 2017  for more video clips or http://OldiesCountry.com (search Skyliners)
DON WILLIAMS was Rock and Roll before Country, made top song Time with Poco Seco Singers
JERRY LEWIS, NOT Jerry Lee Lewis, Legendary Comedian/Actor/Telethon Host Passes at 91
Tributes to Jerry Lewis (not Jerry LEE Lewis who is still alive, despite some news reports that mixed the two artists)
Comedian/actor/singer (not to mention producer/director and writer) Jerry Lewis died Sunday (August 20) at his home in Las Vegas. He was 91. Besides his work in vaudeville, film and stage (much of which was with one-time partner Dean Martin), he also had a top ten hit with "Rock-A-Bye Your Baby with A Dixie Melody" in 1956 and was the father of singer Gary Lewis. Perhaps his best movie was Nutty Professor in 1960
GLEN CAMPBELL WENT FROM TOP SESSION MUSICIAN TO CROSS-OVER COUNTRY-ROCK,  FILM and TV STAR
 Glen Campbell lost his six-year battle with Alzheimer's Disease, passing away in Nahville on Tuesday (August 8). The 81 year-old's struggles with the disease were chronicled in the 2014 movie "I'll Be Me". Born in Billstown, Arkansas and raised in nearby Delite, he learned to play guitar from his Uncle Boo. Proving adept on the instrument, he joined his uncle's band in Albuquerque before moving to Los Angeles to become a studio musician with the legendary Wrecking Crew at Gold Star Studio. He played on such hits as Elvis Presley's "Viva Las Vegas", "Mr. Tambourine Man" from the Byrds, Frank Sinatra's "Strangers In The Night", "You've Lost That Lovin' Feeling" from the Righteous Brothers and "Fun Fun Fun" by the Beach Boys. In fact, for a while Glen toured with the Beach Boys as a replacement for Brian Wilson. As a solo artist, he racked up 20 top 40 hits from 1967 to 1978, including the #1 hits "Rhinestone Cowboy" (1975) and "Southern Nights" (1977). He also appeared 75 times on the Country charts and 42 times on the Easy Listening charts. Other hits included "Wichita Lineman" (#3-1969), "Galveston" (#4-1969) and "It's Only Make Believe" (#10-1970). He hosted the "Glen Campbell Goodtime Hour" on CBS from 1968 to 1972 and appeared in the movies "True Grit" and "Norwood". He won six Grammy Awards and was nominated for 11 more. He was given a Lifetime Achievement Grammy in 2012 and named to the Country Music Hall of Fame in 2005. His final album, "Adios" was released last May. (OldiesMusic.com)
Dick Contino at Milwaukee Accordian Fest, 1992We just learned that our favorite accordian player, Dick Contino, passed away early this year. Just as we prepared to go to the annual accordian fest at Cotati, CA we got the news. We were fortunate to be able to see Dick Contino perform and sing many times at the annual festival. Though in his later years, Contino still projected a boyish, strong presence as he did his famous bellows shake while performing signature songs such as 'Quando, Quando' and 'Lady of Spain' and especially his patriotic medley.  Though Contino appeared to have slowed in recent years and had difficulty walking it was always great to see Contino, who would come alive on stage, performing much as he did in earlier years.  With his new young wife/girlfriend, he still had great charisma which was made Contino responsible more than any other performer in bringing the accordion to great prominence in the 1950s and 1960s 'golden era.'  He may not have been the most talented but he had showman qualities that appealed to the public, just as Cory P describes in his tribute below.   Contino was at the Festival as recently as 2014. The Cotati  Fest will never be the same again without the great Contino gracing the stage.  According to the Italian Accordian Association, Dick Contino was responsible , single-handedly, for increasing the popularity of the Accordian by 60-80% throughout the world.  Watching and listening at the Cotati Accordian Fest this past weekend, I couldn't help but think of Contino, often, and how his presence is already missed as the younger 'squeeze box' folks now taking up the instrument somehow are missing the charisma and, yes, talent, Contino and his fellow showmen of his era no longer with us. Floren, Gallarini, etc. Perhaps Contino was the last great one from another era whose presence , or lack thereof, will have a negative effect on the future of the accordian in America. MORE at OldiesCountry.com