Click here to subscribe to my mailing list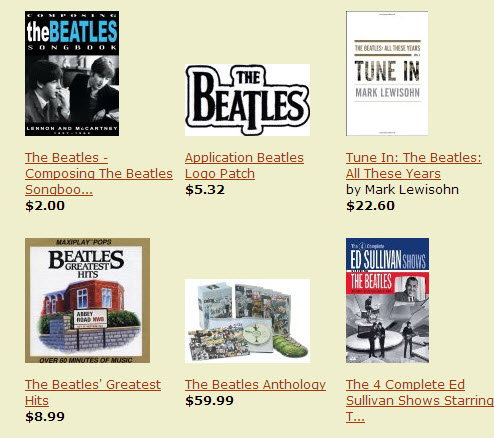 Hear portion of historic Candlestick Concert from Aug.29, 1964 concert
Paul McCartney sets sights on Candlestick's last bow
It was actually former Beatle PAUL MCCARTNEY who first brought up the idea of headlining one last concert at Candlestick Park – where the Beatles played their final gig for a paying crowd in 1966 – before the stadium's date with the wrecking ball.
That historic concert will take place this Thursday at the old, windswept Candlestick Park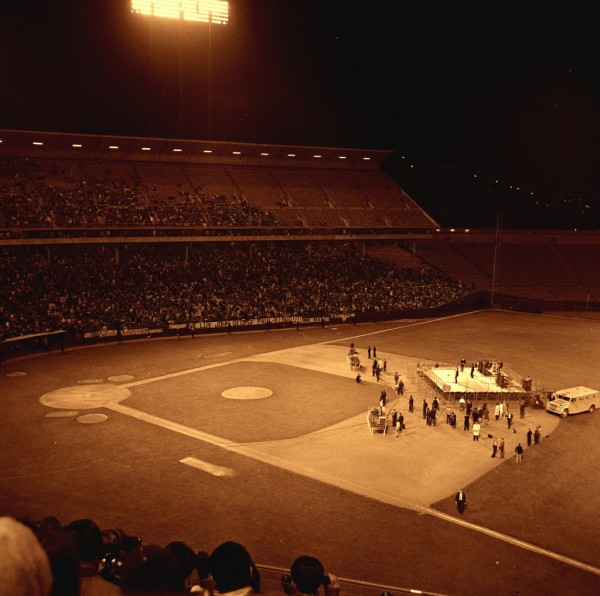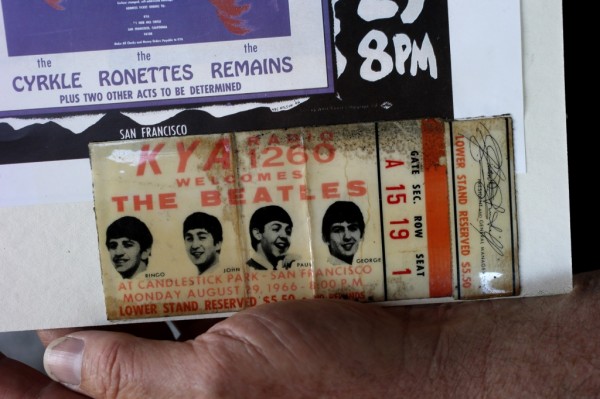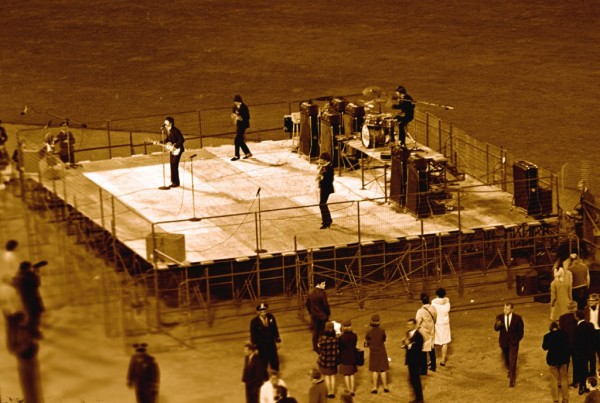 Candlestick was originally built for the San Francisco Giants baseball team after they came to San Francisco in 1958.
A typical cold, windy night at Candlestick. Yes, this is summer in San Francisco.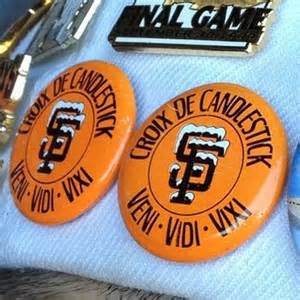 It became such a negative, the Giants tried to turn the cold weather into a positive with these
'Croix de Candlestick' buttons that were given out to those who would brave the cold nights at Candlestick.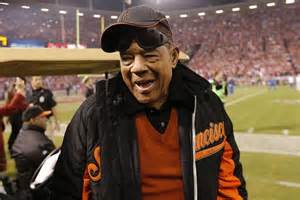 The Great WILLIE MAYS who made Candlestick his home during the 1960s

Second Famous San Francisco Earthquake in 1989 just as the Giants were enterting into their first World Series since 1954.  The Series was delayed for over a week while the stadium w as restored to playing condition. The Oakland A's would beat the Giants in four straight games.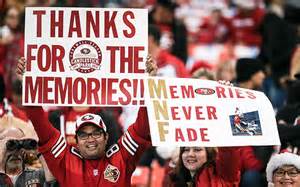 In recent years, Candlestick was home to the 49ers.  They recently played their last football game there.(Aug 1989)
Paul McCartney will be there for one last show August 29, 2014. exactly 50 years later.

One last look at the Bealtles in 1964 Candlestick appearance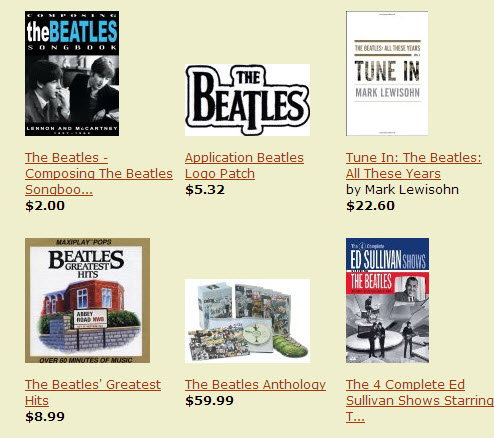 PAUL MCCARTNEY REPRISES LAST BEATLES CONCERT IN SF 50 YEARS LATER